If you are in the Dundee area and are organising some sort of special event or occasion, get in touch with us here at Hog Roast Dundee and let us take care of the often stressful, time consuming catering aspect for you. We have experience in catering for Dundee events of all kinds including weddings, business events and parties. It doesn't matter what kind of event you have in mind, we are sure that we here at Hog Roast Dundee have something suitable for you and your guests. Hog Roast Dundee offer inventive outdoor catering solutions and superior freshly made food that gives you the quality you deserve for a price you can afford.
Being the host of an event often means that you don't have time to enjoy it yourself, but if you leave the catering in Hog Roast Dundee's capable hands you will be free to focus on your guests and have a good time alongside them, safe in the knowledge that we have everything under control. Whether you are planning a relaxed party or you require a more formal feel, both our menus and our service options offer you more than enough variety to receive exactly the right food and style of service for your event. Our catering packages offer everything from our moreish hog roast sandwiches to diverse buffets and stylish 3 course meals. We will take all of your requirements on board in order to provide you with a unique catering package that is perfect for your event.
For more than ten years, the Hog Roast Dundee team has been providing local people and business with fantastic food for their events. We make sure that providing wonderful food at a great price for your guests is as simple as making a phone call.
You Choose the Food for Your Special Event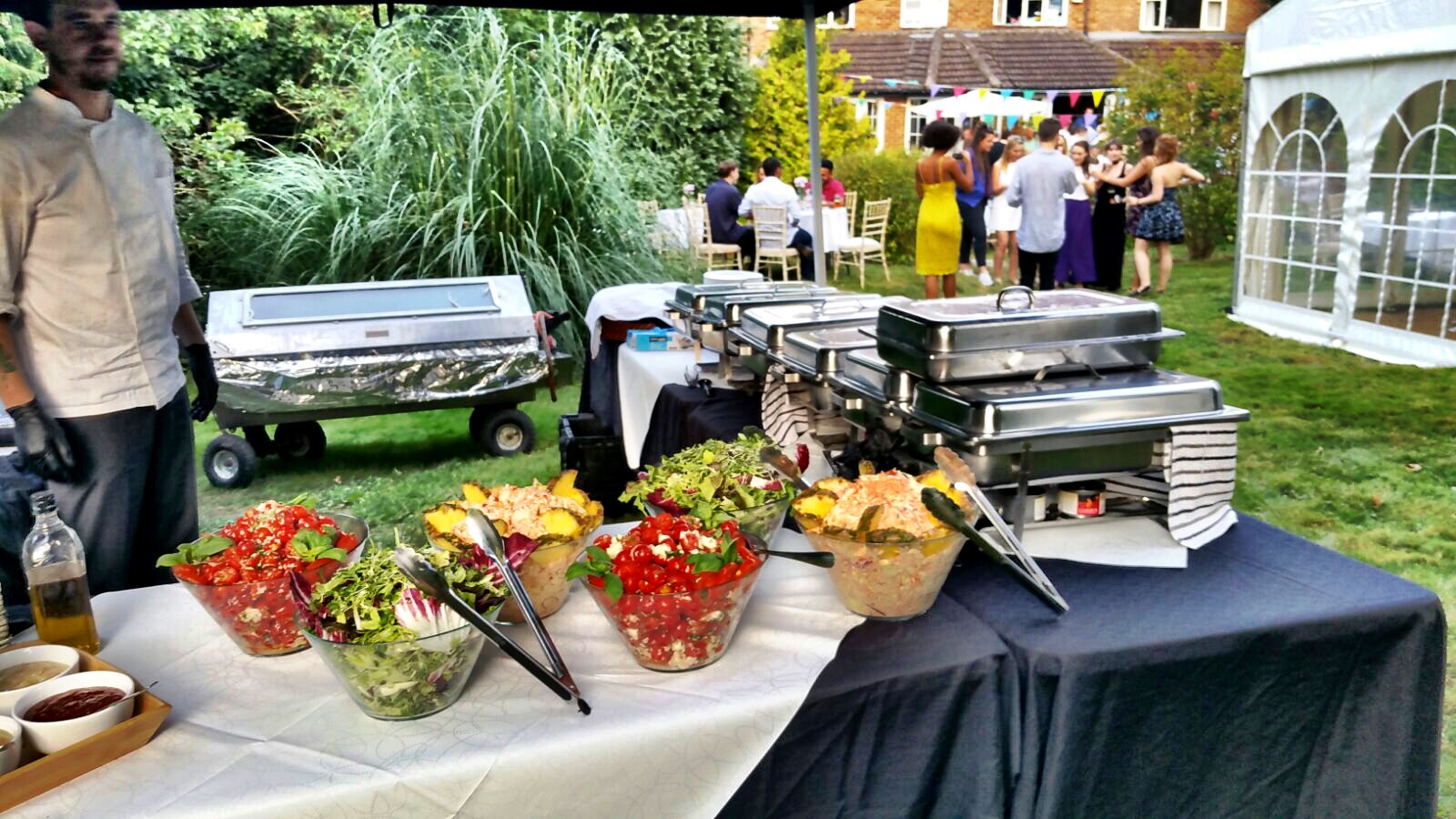 A hog roast is such a great dining option for any occasion in Dundee. It is also great for events that require large-scale catering if you want cost effective, yet high quality freshly made food.  Our hog roast machines always make a big visual impact and preparing the meat in front of our diners never fails to create a sociable atmosphere as everyone gathers around to savour the aroma of the slow cooked pork and watch our on-site chef deftly carving it ready to be enjoyed. We always cook our meat on-site and we will arrive several hours in advance and be ready to serve right on time.
We freshly prepare all of our food on-site using superior locally sourced ingredients, as well as providing high quality disposable crockery and cutlery. We will deal with all of the cleaning up swiftly and discretely after your event is over and when everyone has finished eating, we will slice the rest of the meat and preserve any other leftover food so that you can serve it later as a cold buffet if you wish.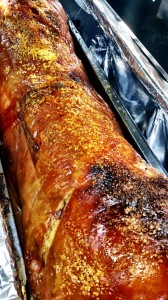 We offer varied and inventive menus in addition to our hog roasts, with plenty of tempting side dishes and salads to please all tastes. You can choose a different meat, or vegetarian and vegan dishes if required. You can either select one of our set menus or we can design a bespoke catering package for your event.
All of our clients greatly appreciate how we always go the extra mile for their event, which is why we have so much repeat business in Dundee as well as an ever- growing list of new clients.
Your Own Hog Roast
For anyone who wants to cater for their own hog roast event, we can supply you with a machine for the day. If you hire a hog machine from us you will benefit from our expert advice and guidance. We can also supply some high-quality free-range pork and the gas if required, and we will bring everything to your venue for you.
We will come back to pick up the machine after your event and we always look forward to hearing everyone's hog roast success stories! We get a lot of repeat requests for our machine hire services, and some of our clients love it so much that they go on to purchase a machine of their own from us.
We have options to suit all budgets and sizes of events, so if you would like a quote for our event catering services or for hiring a hog roast machine get in touch with us here at Hog Roast Dundee for more information.